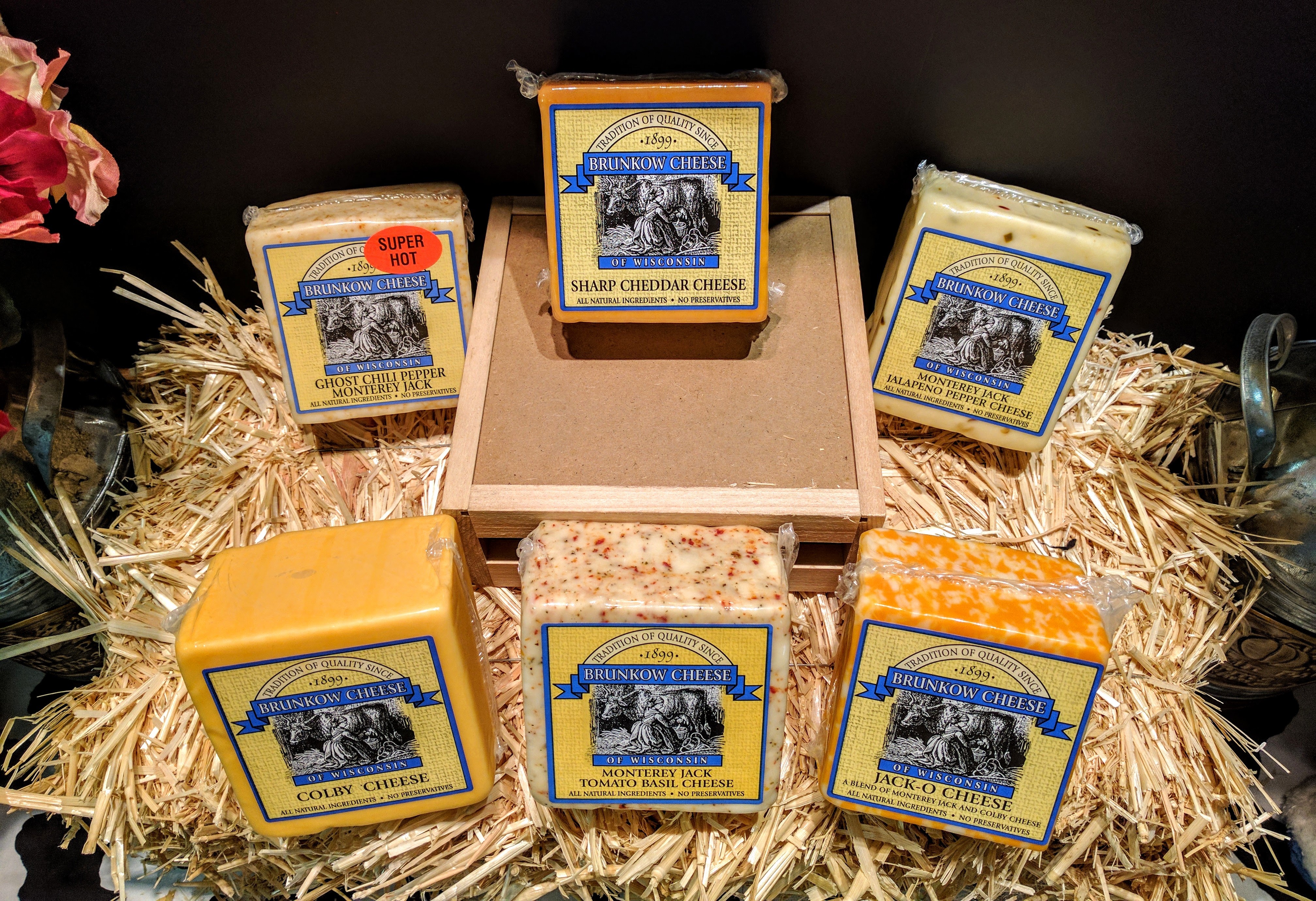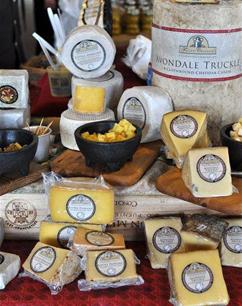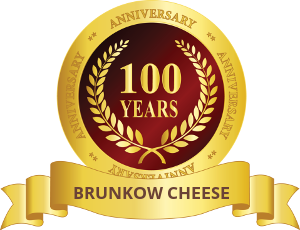 Over 100 years in business
GARLIC CHEDDAR
Our cheddar cheese combined with fresh garlic giving this cheese a savory, pungent flavor. Use in any Italian dish and also makes a great grilled cheese sandwich. Pairs well with wheat ales and Italian red wine.
HERB & GARLIC CHEDDAR
Enhance your burgers, sandwiches and soups with our Herb & Garlic Cheddar, a classic combination. This cheese has a semi-hard texture and is an excellent choice for delicate palates.
HORSERADISH CHEDDAR
A perfect combination of our creamy cheddar flavor infused with the pungent flavor of ground horseradish. Give your roast beef sandwich the ultimate kick with our handmade Horseradish Cheddar. It is also a delicious accompaniment for your burgers, brats, omelets, baked potatoes or any casserole dish.  Pairs well with beer.
GREEN OLIVE CHEDDAR
A perfect blend our homemade cheddar cheese and real chunks of green olives creating an infusion of savory and salty. If you love green olives you will love our Green Olive Cheddar.
KALAMATA OLIVE CHEDDAR
You will love our Kalamata Olive Cheddar. A perfect blend of our white cheddar, Kalamata olives and infused with Mediterranean seasonings. Makes a great grilled cheese sandwich or an exquisite casserole dish. Simple layer our Kalamata Olive Cheddar over you pasta and bake it until it's golden brown. You will savor every bite.
SMOKED CHEDDAR
Our Smoked Cheddar is guaranteed to be a party pleaser. It has the sharp flavor of our cheddar infused with the smokiness of mesquite. This cheese is perfect all on its own, but it pairs well with everything. Our Smoked Cheddar is great for pizza, fondue, and quesadillas. Try it with a Pinot Noir or a Red Zinfandel. On the beer side it pairs well with Brown Ales, German Beers and Vienna Style Lagers.
CHIPOTLE CHEDDAR
Our Chipotle Cheddar is a perfect combination of our white cheddar and dry, smoked jalapeno peppers. It is a semi-hard cheese with a spicy, smokey flavor that will please your palate with a little kick. Pair our Chipotle Cheddar with a full body red wine.
HABANERO CHEDDAR
Our Habanero Cheddar is a tangy and savory cheddar infused with habanero peppers. If you are looking to give your taste buds an extra spicy kick, this is the cheese for you. Handmade in small batches, this cheddar is delicious over burgers, nachos, quesadillas, and will definitely spice up your grilled cheese sandwich. It is a semi-hard, artisan cheese that has a texture that is creamy and crumbly.  Beer pairings are IPAs, Golden Ales and Oktoberfest. The best wine pairings with our Habanero Cheddar are Sauvignon Blanc and Riesling.

Brunkow Cheese Factory
17975 County Hwy F Darlington WI 53530 US Phone: 608-776-3716 Open M-F 7:00 a.m. - 3:00 p.m.